Hyperbaric Affiliate Partnership Program
Change the dynamic of your office. Join our Hyperbaric Affiliate Partnership Program.
Take advantage of exclusive 6% savings & special training today!  Let us help you reach success with your chamber.
Let us help you run a successful practice. Join our Affiliate Partnership Program
Make your business a Hyperbaric Business
In just three years, Dr. Hilliard grew the Atlanta Hyperbaric Center from a just a dream to successful reality. Let Dr. Hilliard help you realize the same kind of success with your own hyperbaric chamber.
Only the Atlanta Hyperbaric Center has all these advantages for its Affiliate Partners.
Partner with the leader in Hyperbaric Business
What you'll get when you're an Affiliate Partner
Gain Access to Special Discounts & Training!
"At the Atlanta Hyperbaric Center, HBOT is affordable, convenient and accessible to everyone. Let us help you save money."
-Dr. Louis
Become a
Affiliate Today!
What is the Affiliate Partnership Program?
Dr. Louis Hilliard designed the Hyperbaric Affiliate Partnership Program to help chiropractors and other health care physicians have a dramatic and lasting impact in their communities and on national health. The program provides coaching and training in improved patient care. We believe that by working together to better to incorporate HBOT and its benefits in our practices, we can significantly improve our nation's health & healthcare.
By advancing the cause of patient health, you'll also advance the cause of your business's health. In addition to the focus on patient care, the partnership program will provide your practice with ongoing financial advice, safety training, life coaching, and sales and marketing support to give you the best chance of success in the emerging field of hyperbaric oxygen therapy. There's a learning curve in any growing industry, but there's also strength in numbers. Becoming an Affiliate Partner will allow you to adapt a proven, successful business model and thrive side by side with your patients.
Hyperbaric Office Supplies
Let us help you educate your patients and update your office for the twenty-first century. We offer hyperbaric brochures, office forms and supplies to pave the way for success.
Veterans Hyperbaric Program
Let us help you start your business. Call us today. 
Many companies and entrepreneur have trust Atlanta Hyperbaric
Center to make business and build successful relationships.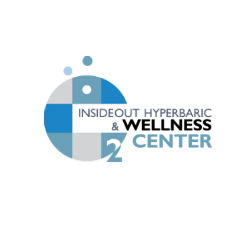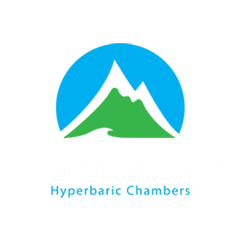 "Your success is my success! Let me help you find success with your new equipment." - Dr. Louis Hilliard